WordPress Stats with expo-MAX Real Analytics

expo-MAX Real Analytics is a free web traffic statistics service that is excellent for bloggers. Installation is a breeze and takes just a few minutes—no coding required. With the simply copy and paste code installation, expo-MAX Real Analytics integrates into self-hosted WordPress.org blogs smoothly and works well with any theme.

expo-MAX Real Analytics gives you valuable data that can help you boost your traffic and optimize the experience of your blog readers. Features include:



Find out what keywords readers are using to find your website with the search terms report.


Identify which posts your readers find most interesting and which content encourages them to delve deeper into your blog with bounce rate reporting.


See how your blog ranks in major search engines (search engine ranking) for the keywords that bring traffic to your WordPress blog.


Track which sites are linking to your blog (backlinks) via the Referring Sites report.


Target your content to the countries and regions where your readers live with geo-location.

You get all these benefits and more for free with expo-MAX Real Analytics. Once you install the tracking code, expo-MAX Real Analytics begins collecting and reporting data instantly—no waiting for 24 hours or for site approval. Here's how to get started.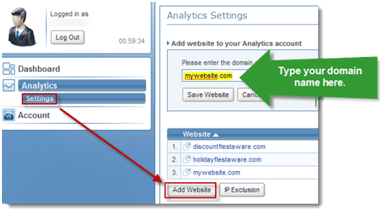 1. Visit the expo-MAX.com sign up page and register your account.
2. Log in and Click Settings from the Analytics menu on the left.
3. Click Add Website in the Analytics Settings pane and Type your domain in the setup box that appears above.





4. Click to highlight the entire code and press CTRL-C on your keyboard to copy the text to your clipboard. You can also Click the Edit menu and choose Copy on your Internet Explorer menu bar.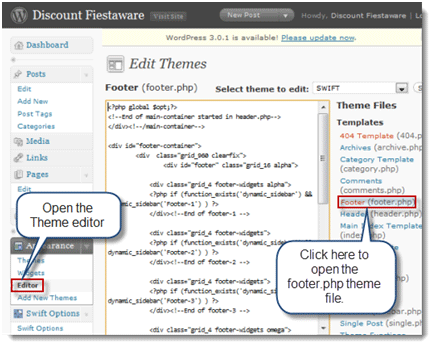 5. Log in to your WordPress administrators panel at yourdomain.com/wp-admin.
6. From the Appearances menu, Click Editor to open the Theme Editor. Click Footer on the right to open footer.php in the Editor.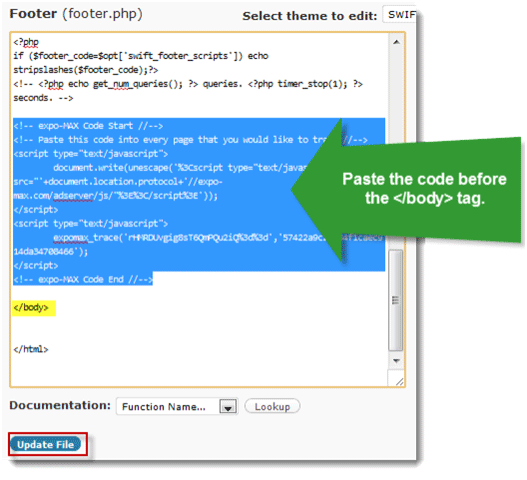 7. Scroll down until you see the