Apple introduces online advertising for mobile devices
Apple has brought a new way of advertising called iAd. It will be available to public with the launch of iPhone 4.0. The ads will not be just boring text but will include everything from videos to interactivity. The mini apps will surely be a hit with all those trying to sell things online. Public uses computers to look for products and online advertising has been catered to serve this niche. This is slowly going to change with iAds.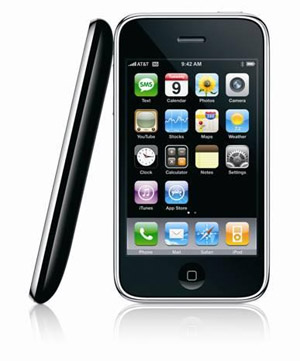 The launch date hasn't been released yet and Apple has said that the ads will be integrated in a way that they won't bother the user but will be interactive and emotional. It is also said that since getting back to what you are doing only takes a touch; the users won't mind exploring the ads that interest them. Even though far from everybody is a fan of getting advertisements on their iPhone, it will most definitely have a lot of takers when it gets launched. The idea for branching out in an advertisement industry is new and revolutionary. This will definitely earn Apple a lot of money while helping a lot of companies boost their businesses. They will cost much less for the users as Apple will give 60 % of the revenue to those who develop the ads. The possibilities for ad apps are endless and it is quite exciting if you have a business you plan to start. iAd, the new platform will not only give a cheaper alternative to normal advertising but will also improve the quality and effectiveness as well. Advertising using iAd will allow the viewer to explore the ad and open trailers, images and even play a related game within the same application. This platform will also allow you to buy products right there and then. In all the other applications used in iPhone, 70% of the revenue is given to the developer whereas with iAds, a slightly reduced 60% goes to the publisher. The extra 10% is taken since Apple will host and deliver these advertisements. Software that comes with the iPhone 4.0 will have a built in advertising system. This will be used to build complex ads that can be accessed on iPhones, iTouch as well as the iPad. Apple also said that this is not another way of making money but rather an alternative way of reducing prices of their apps. Presently, ads are only available on Apple devices and it hasn't mentioned anything about other platforms. Although there are a lot of questions that can't be answered until the launch, this innovative idea will definitely be developed further. The software version 4.0, will allow multiple, non-Apple applications to be played at once which wasn't possible before. The ability to stay on your application while checking the ads, in other words multitasking, is something that iPhone hadn't been able to do before.


expo-Max™ Home | Advertiser Solutions | Publisher Solutions | Website Traffic Statistics | Zip Code Atlas | Listing.ca | MortgageCalculator.ca | Festival Condos
News | Documentation | Frequently Asked Questions | Screenshots | expo-MAX on Twitter | Terms of Service | Privacy Policy | Refund Policy | Contact

Copyright © 2021 expo-Max Inc.
All rights reserved.


expo-Max and its derivatives are a property of expo-Max Inc. and may not be used
without writtent permission or consent of expo-Max Inc.



This site is PCI compliant with:
This site supports the following browsers:
Firefox
Safari
Chrome
Explorer
Opera